Hi! I had a nicely working Databricks community connection, but now nothing works. I have tried to use old and new nodes, but the result is this: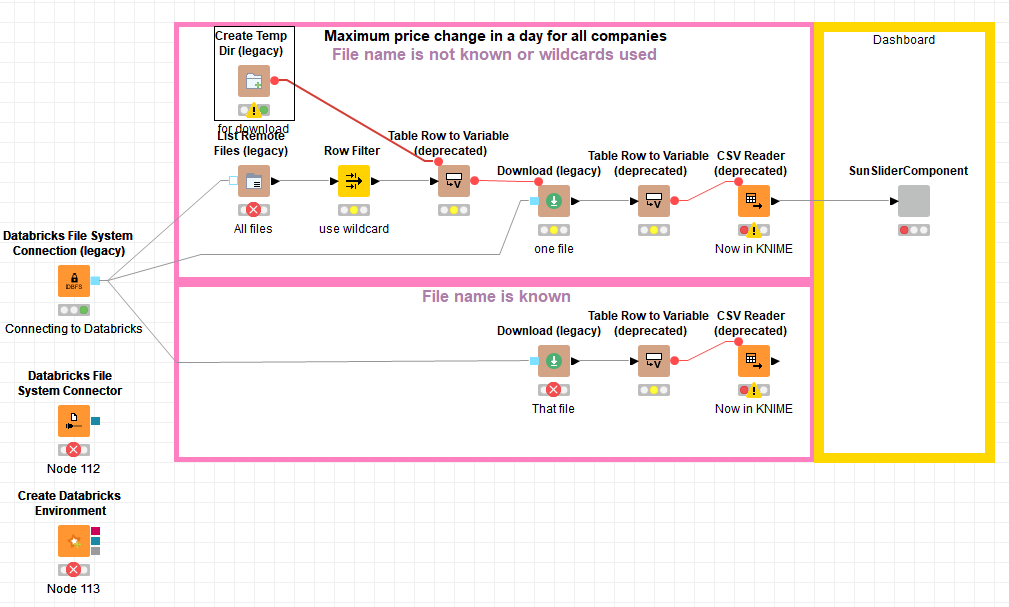 Configurations and results: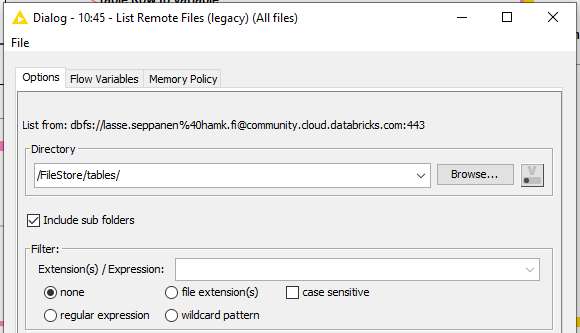 ERROR List Remote Files (legacy) 10:45 Execute failed: No file or directory exists on path /FileStore/tables/.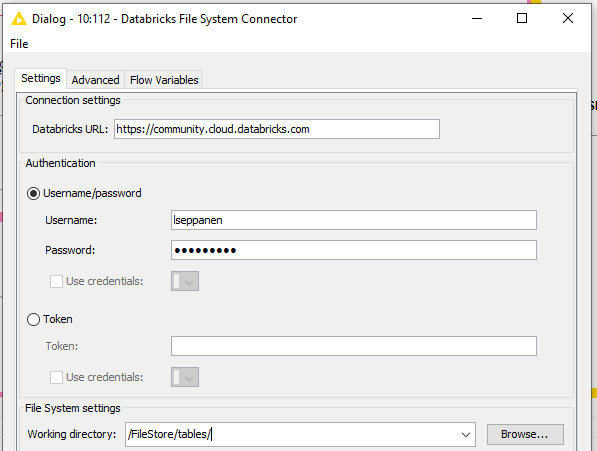 ERROR Databricks File System Connector 10:112 Execute failed: Server error: 401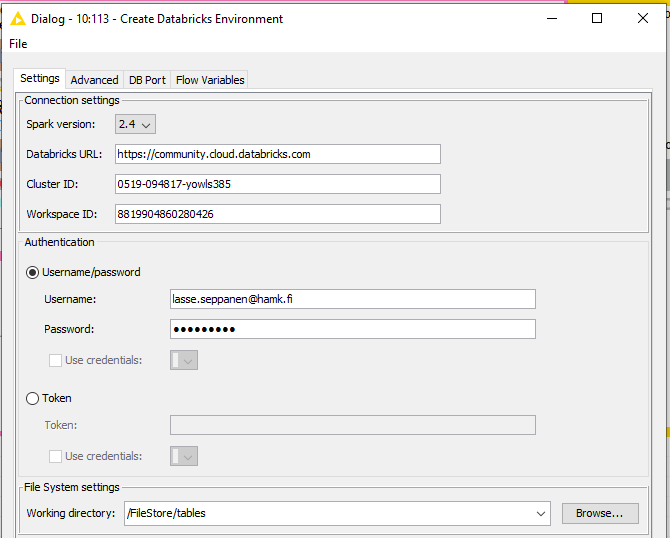 ERROR Create Databricks Environment 10:113 Execute failed: /FileStore/tables
I have tried all of them with different directories like / and /FileStore with same results.
Also in some of the instructions it is said that we would need to install a new Simba Spark ODBC driver, but in that zip package there is no jar file.
Any ideas?
Thanks,
Lasse