I am trying to connect to databricks from KNIME, So I had used create databricks environment node and the output port(Spark Context ) is connected to PySpark Script Source node.
The output(Spark Context) of Databricks Environment node hover text shows null on databricks Cluster.
What does that really mean? No spark context is created?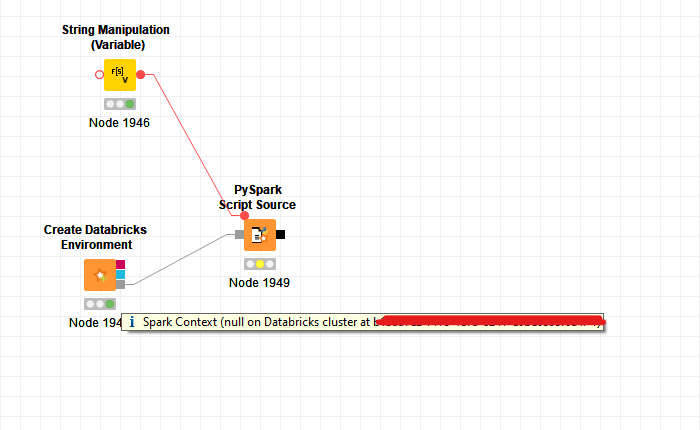 In WF I am trying to execute the query in databricks