I received a data export in CSV.
The date time structure is a bit strange.
I just need a date and time I don't care.
The format here is
04JUN21: 11: 17: 16
I chose the first 7 characters of 04JUN21 to convert them via string to date & time to date.
Unfortunately, NODE can't recognize it. Can you explain that to me?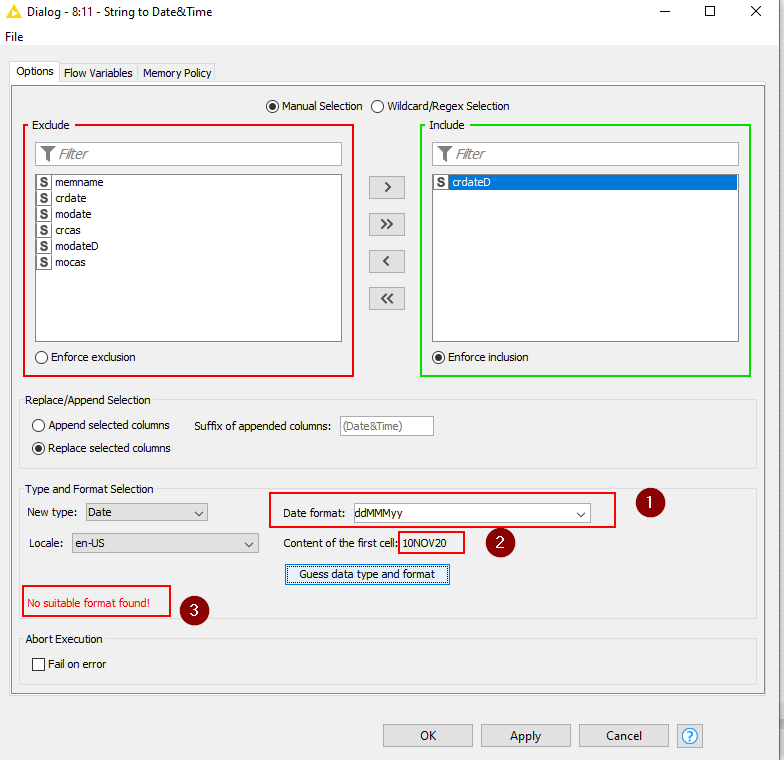 Knime forum data format.knwf
(42.9 KB)
I enclose the workflow.