Hello,
I create a new Database from SQL Server Express 2014 and I would like to connect this Database with Knime.
So, I tried to use the DB connector but I have this error :
Execute failed: Selected JDBC driver does not support given JDBC url.
I've made a screen of the node configuration, maybe I did something wrong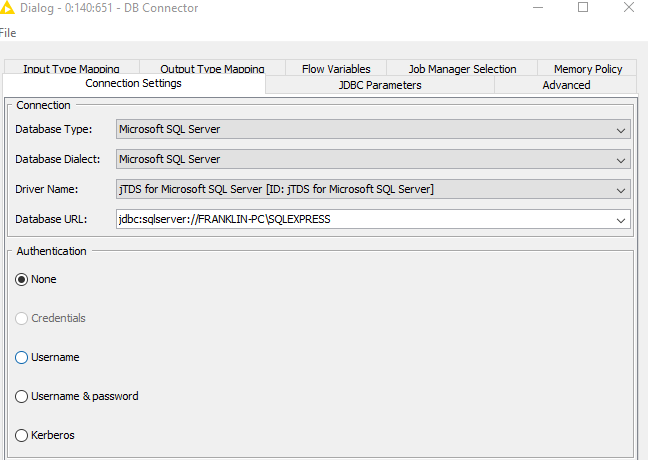 Thank you for your help.