Hello,
after an update of our ERP systems I have reintegrated the new java drivers, e.b. the sajdbc4.jar, as well as new DLL drivers such as dbjodbc17.dll or copied them into directories where the previous versions were stored before the update. But now the DB Connector does not seem to be able to connect to the database. So far, the green node symbol appeared after about 10 seconds now it no longer comes



but only the black Execute bar.
I have not changed anything in the DB Connector configuration.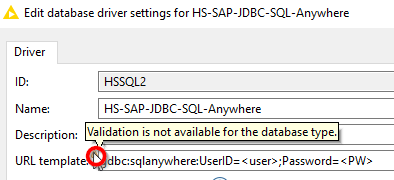 What can i do ?
Thx in advance!
greetings