Hello!
I am trying to write ~2000 rows into our Redshift database table using Knime DB Loader node. The issue that I am facing is that I cannot open DB Loader node's configuration dialog box (screenshot below).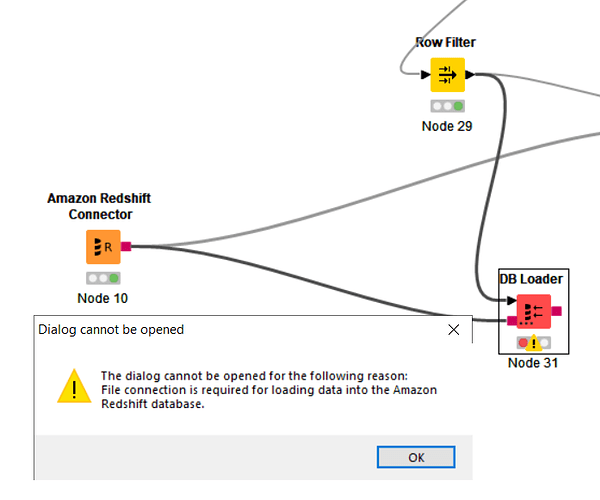 Just to make sure that I am not missing anything, I tried writing 100 rows of the same data in the same database table using DB Insert node and I was successful doing that.
I am wondering if anyone has experienced a similar issue or have a solution to my problem. Let me know if you need any additional information from me. Appreciate you time!
Thank you,
Vishal