Hello,
We have a wf with some DB nodes that works perfectly in local machines. But in the server it fails when:
It has to read a file (table reader) in the server. This node reports some timeout errors, but file is in the same folder and path is ok. But what makes this situation more crazy is that you can open the job manually and re-execute it until the server success in reading the file ¿¿WTF??

Also, we have a DB query that reports an error ORA-12592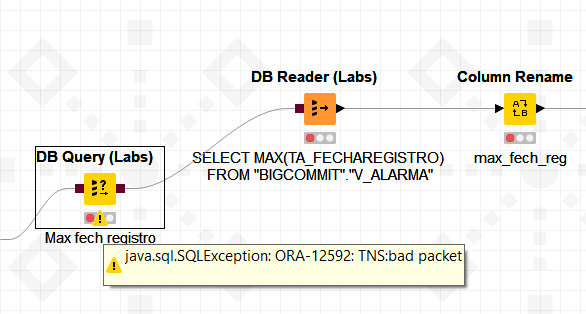 and we cannot view/modify its config (although it is ok, works perfectly in local) in jobs viewer:
Any idea?