Hello!
PostgreSQL supports INSERT INTO… RETURNING * statements but DB Query Reader doesn't.
The preview show an error but execution works and ID (alternate_loading_id) is correct but something is wrong with transaction because the new row is not visible in the table (transaction was rollbacked?)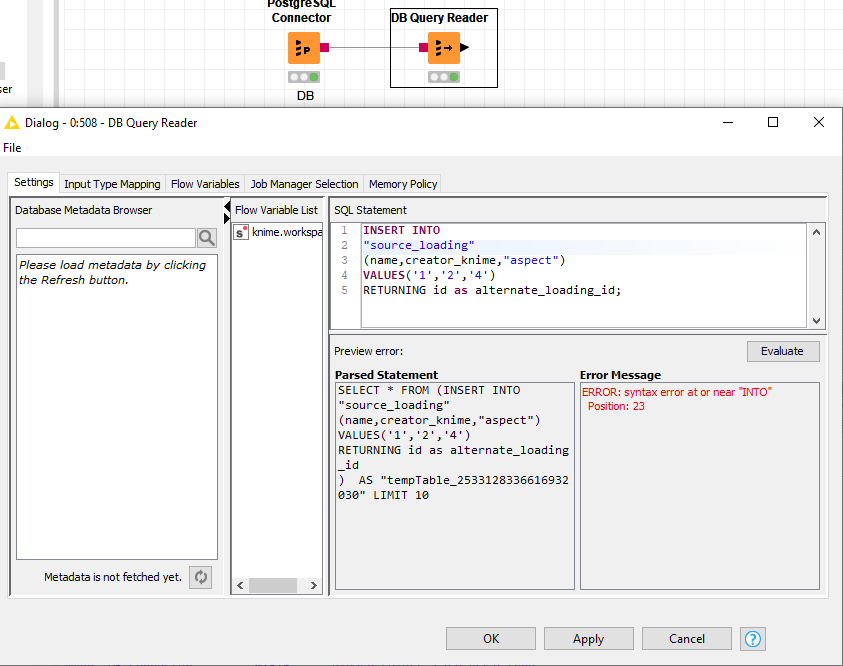 Is it possible to insert this row and retrieve an ID in one query?