Thanks to the help of a Java programmer, the connection to the SQL server is finally working again after more than a year.
I had migrated to SQL Server 2019 at the time.
Now there is a new problem, which previously worked with SQL Servre 2014 and the supplied JDBC driver.
When calling the procedure, I get a syntax error message. See picture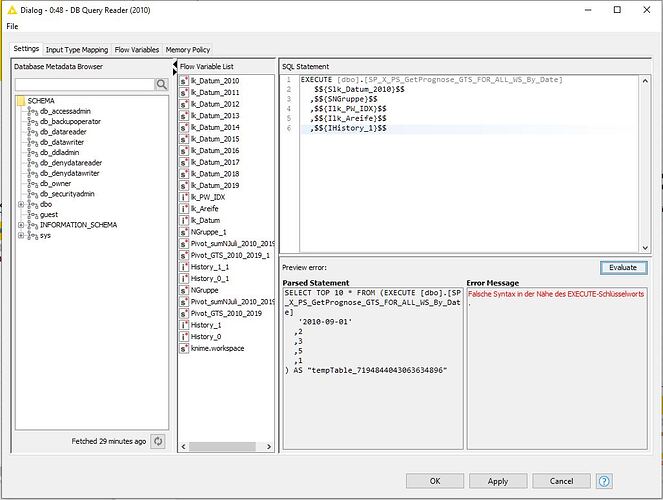 I've had this problem before and after a few tries it was resolved. Why? no idea.
Please refer:
https://forum.knime.com/t/since-version-4-1-the-database-reader-no-longer-works-when-a-sql-procedure-is-called/20271
Only this time the problem doesn't seem to solve itself.
Who can help.
Thanks
Patrik