Hello,
Apologies if this has been answered before, I exhausted all options before posting this. I'm new to Knime but have a lot of Python and SQL experience… so my struggle is just finding the right nodes and understanding the architecture of passing variables/parameters.
I have a snowflake reader and trying to do a dynamic row filter based on a list of values in an excel file. I saw another post where Table Row to Variable Loop Start was used however i'm still not able to make it work… my questions are:
1- excel row to flow variable: each value has its own variable name, I'm not able to find where to give this a single variable name that i can pass to the DB row filter as one variable list?
2- how does this loop work? pass first variable to row filter then second, third… and finally all results are aggregated automatically?
3- Is it possible to do the same with the Table Column to Variable? is there an additional loop node that I can add?
Note: excel files have values that I want to use to filter the snowflake data, since it might change - I'm trying this variables approach to keep it dynamic.
Thanks a lot for any support.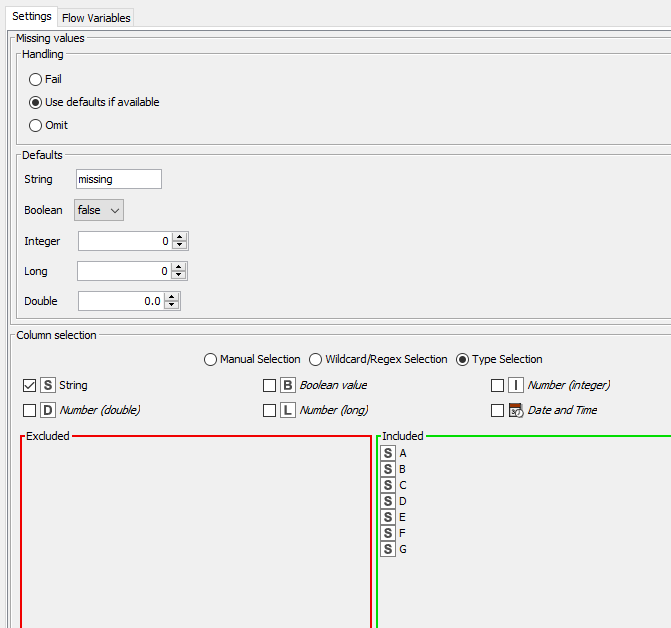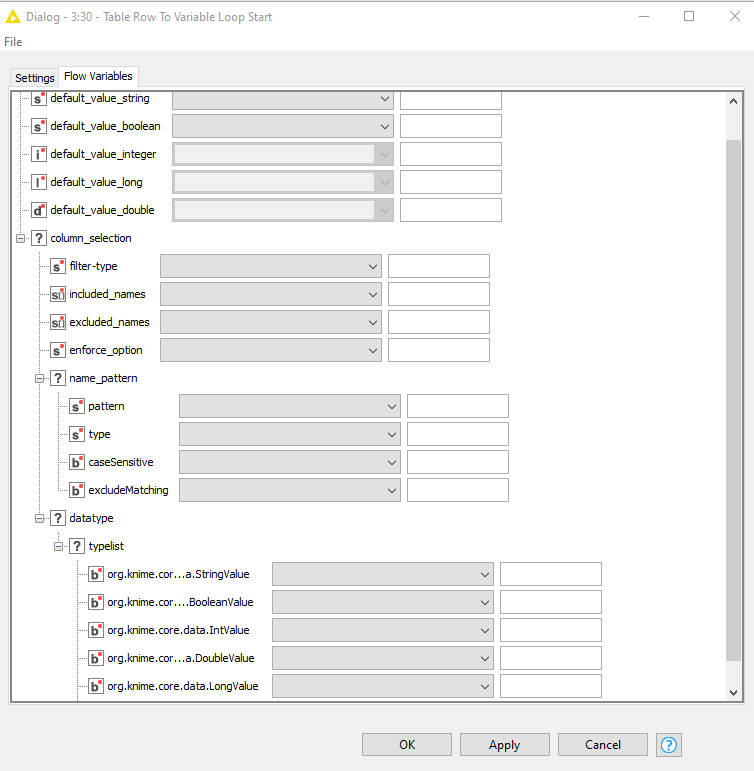 < images are from the row to variable loop start and db row filter>
BR/Wissam