Hi,
the sudden decommissioning of the Bash node is causing even more bad side effects.
I wanted to continue work on other workflows:
Unfortunately I recognized, due to Bash gotten decommissioned without advanced warning time, that these workflows are basically broken. Broken to such an extend, as the purpose / configuration of the decommissioned nodes seem not properly recoverable, that I struggle to continue where I had to pause.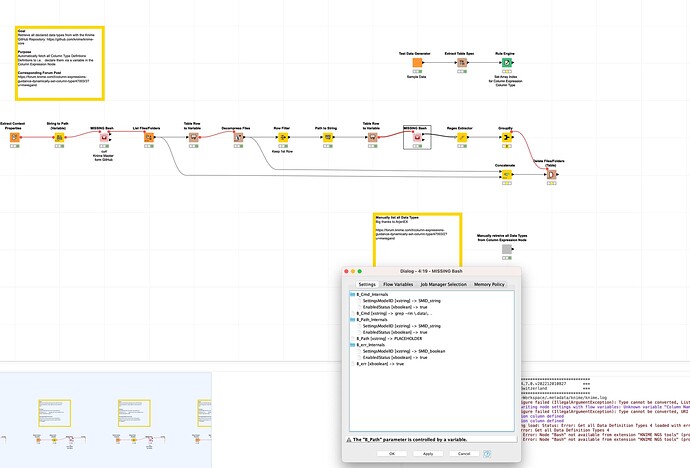 Anyone got an advice except downgrading Knime? Maybe that is not feasible too as NGS could have been removed entirely from the repositories (just an assumption).
Best
Mike