Hi
I've been running a machine learning model using the MLPLearner & Predictor nodes and thought I'd try using DL4J. I created a simple model but when I tried to execute the DL4J Feedforward Learner (Regression) it processed briefly then Knime suddenly disappears from my screen. The model was similar to Deeplearning4J | KNIME. This link says there was a problem but that it was fixed in 3.3.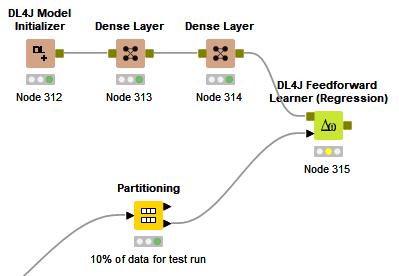 I'm running Windows 10 and have Anaconda Python distribution installed.
How do I get DL4J to run?
Thanks