Hi,
I have a component that includes two "File Upload Widgets" providing upload options for a User on the server.
Is it possible to set for each of these widgets a different default directory (not a file)? So that every time a user clicks on "Select file" in the component this particular folder is opened?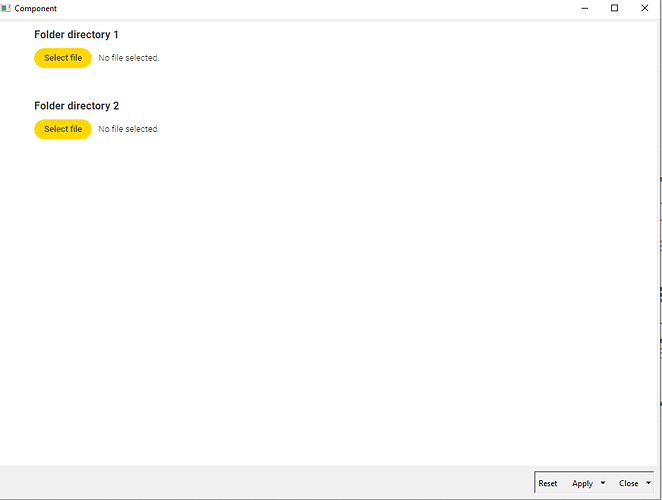 Currently when clicking on the "Select file" button the last opened folder pops up.
I tried to set the path variable in the defaultValue section but that does not change the behaviour: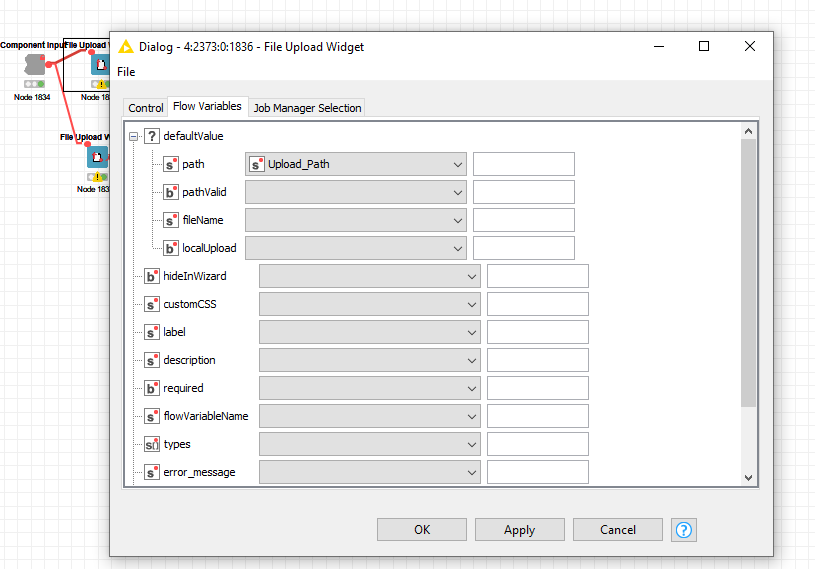 Best
A.