Hi,
I am having problems building a complete knime installation (currently not modifying anything just trying to build it).
Running through Launch configurations, everything works as expected, the source code can be changed, etc.
Checking out the org.knime.update.product repo, trying to run the desktop.product file gives errors (from eclipse and after exporting as well).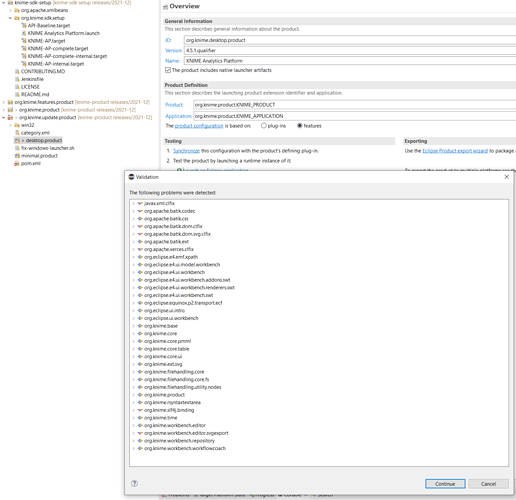 Running outside from eclipse gives one more error message:
java.lang.RuntimeException: Application "org.knime.product.KNIME_APPLICATION" could not be found in the registry.
I try to make it work on windows.
What am i missing here? Is there somewhere a guide on how to build a complete knime from source?