Hi everyone,
i've made a component to auto replicate a list of tables in a DB to another with bulk upload (Redshift).
I've also included a simple row number check between original table and the copied one.
My queries are returning LONG data type, i've added a math node with a delta calculation between the 2 row count.
The default datatype of the new column is a DOUBLE and although the numbers are the very same the difference is not really 0: if a put a filter node to handle DELTA=0 it seems that it don't recognise it.
If i force the math node to produce an INT datatype, then everything works as expected.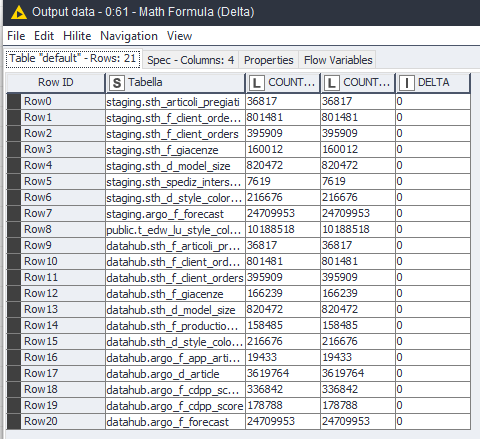 How can it be possibile? Why there are rounding problems with a difference between 2 LONG datatype?
Luca