Hi,
I'm trying to read the JSON data of the workflow summary extractor node with a python labs node.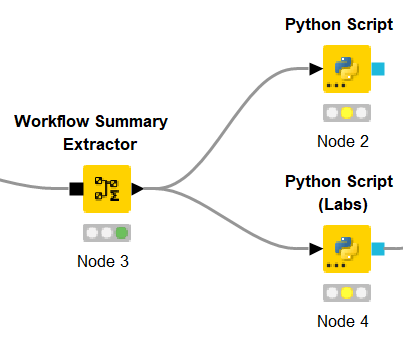 In the regular python script node I can read this data as a String and load the dictionary fairly painlessly.


However with the labs node this data is of type Bytes and I'm not able to decode it:



I tried to find the source code for this node - org.knime.features.python3.scripting.feature.group, but I wasn't able to find this.
In what format is this object encoded? Or where is the source code for this node.
Thanks,