Hello everyone,
I have a problem. When I want to run DL4J FeedForwardLearner (Classification) I get the problem shown in the picture.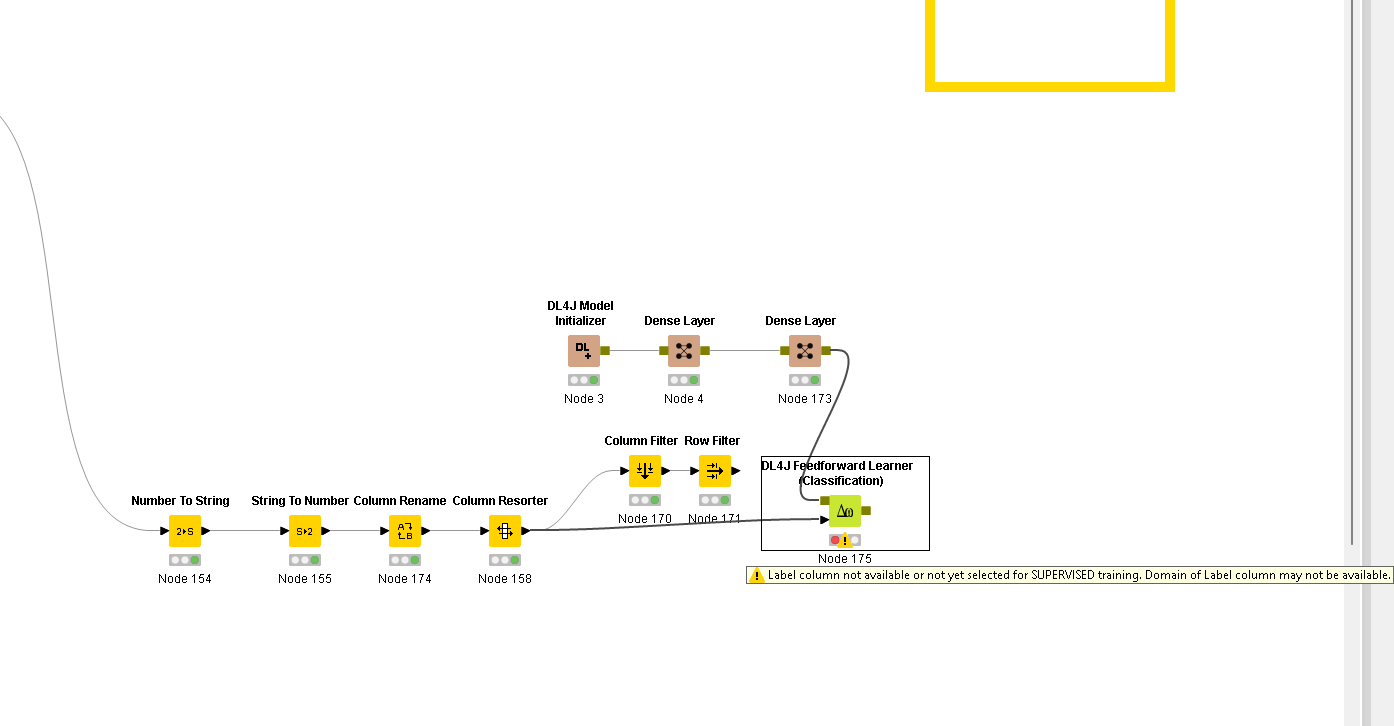 The dataset I want to teach consists of 134 rows (classifiers) and 39 columns (variables).
I do not encounter any problem when I want to do the same operation with 40 rows and 39 columns.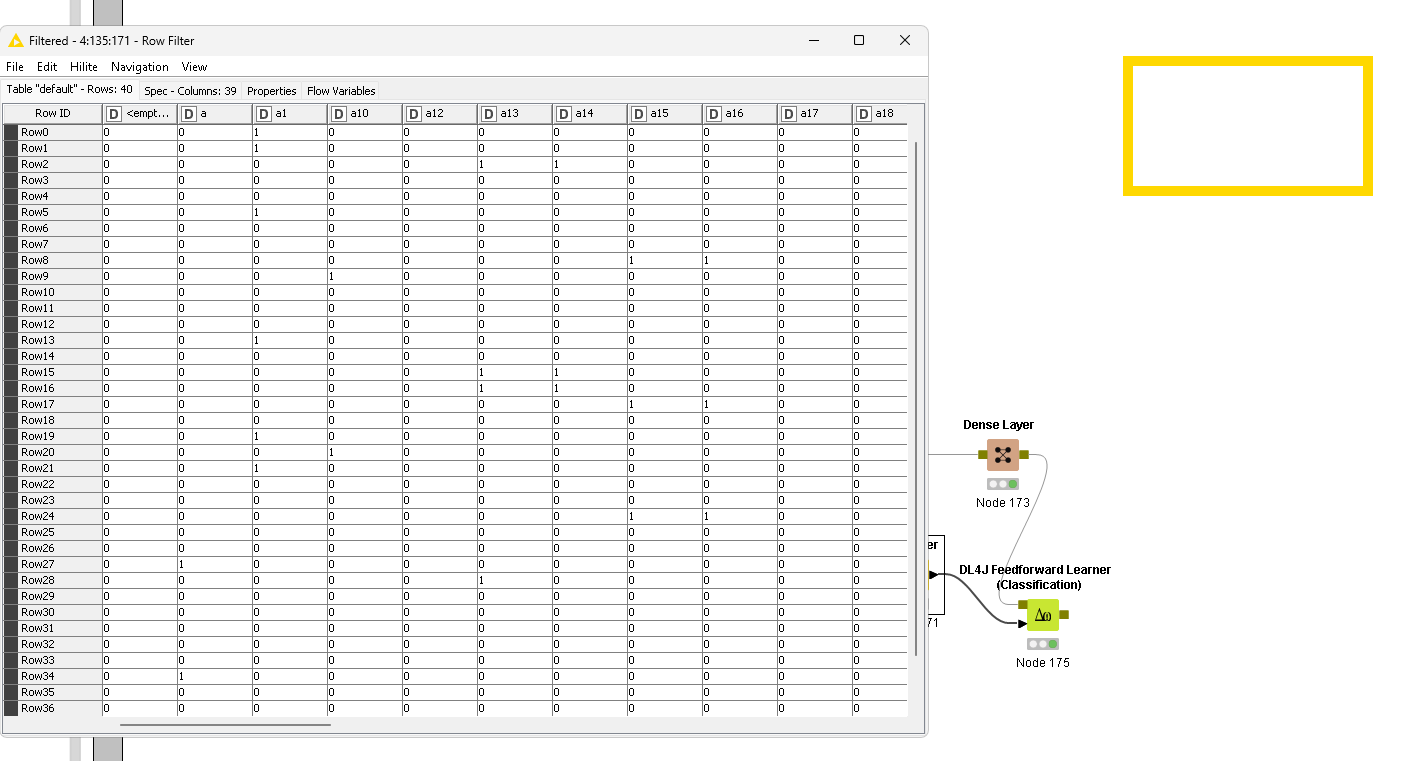 But I want to teach all my dataset.
I share my model with you.
09.08.2023 DENEME DERIN OGRENME.knwf
(770.0 KB)
Can you please help me?
Kind regards.