Could you please help with the following problem.
I am using DL4J, Word Embeddings, Word2Vec.
After Word2Vec Learner node Vocabulary Extractor did some mistakes – bad mergers. Please see rows dedicated by red lines.
Bag of Words is good. Vocabulary Extractor is bad.
What should I do to avoid these mistakes as they corrupt all calculations?
Now I am forced to analyze bad combinations and insert them in the table of selected words to save estimation.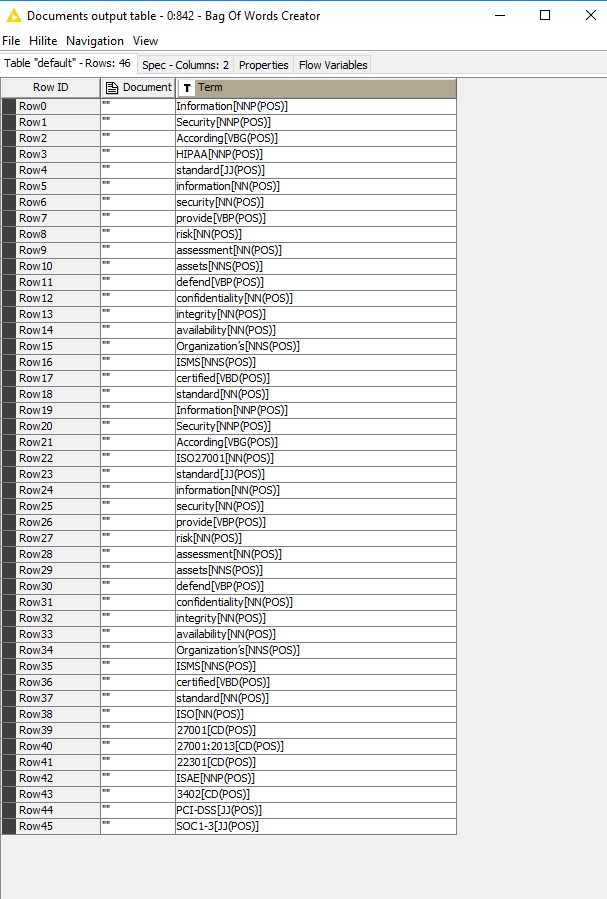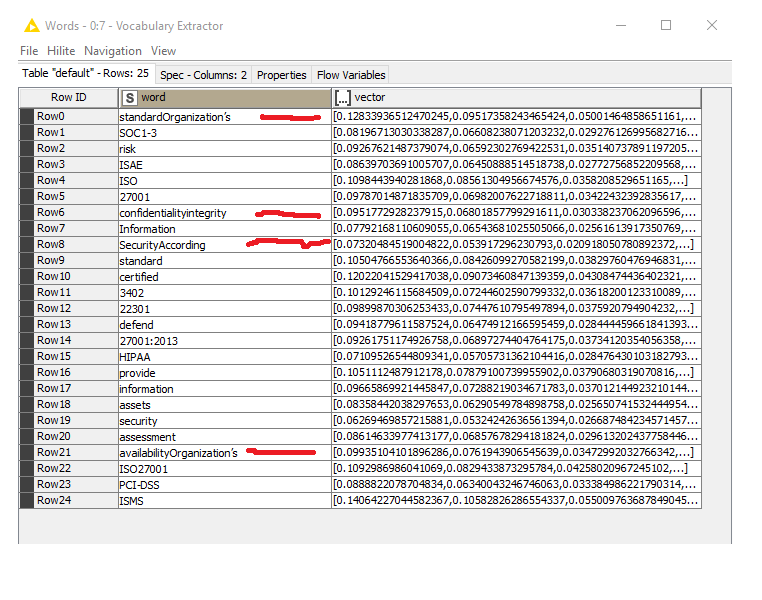 Thank you in advance.