Hey everyone,
I am trying to get this loop to work by following various posts here and can not seem to get it to actually loop. The first iteration works but outside of that I got nothing.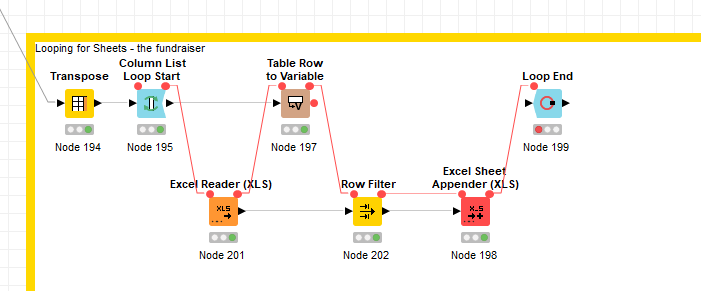 The Goal is this:
Transpose is giving me a long list of columns that have one string in each.
From there I get that string as a flow variable.
Filter existing data for all rows containing that variable.
And then append/write that data to Excel.
Repeat for each column, adding multiple sheets.
End loop.
The idea is to have this run dynamically depending on the number of columns. It should be adding around 10 pages but I only get the first one.
Any and all help is appreciated!