My original Dataset: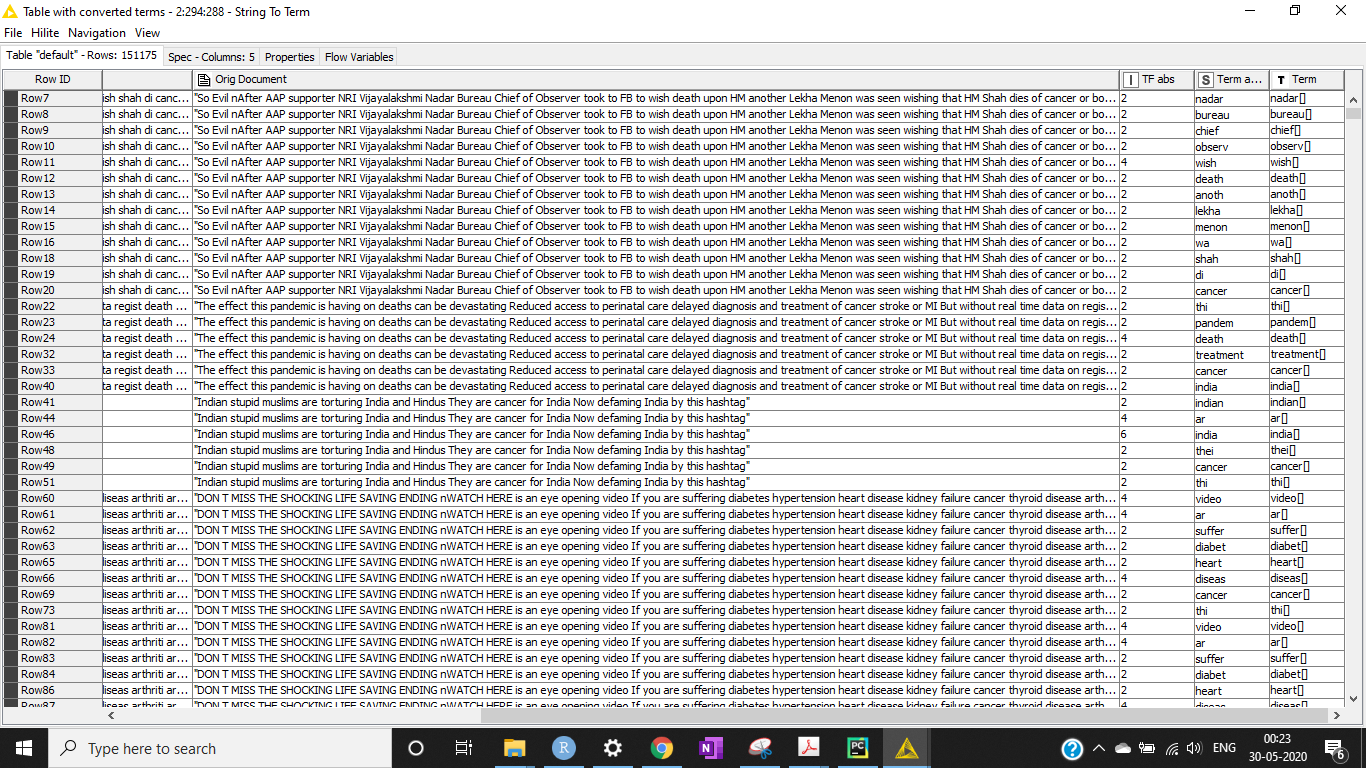 After applying the document vector: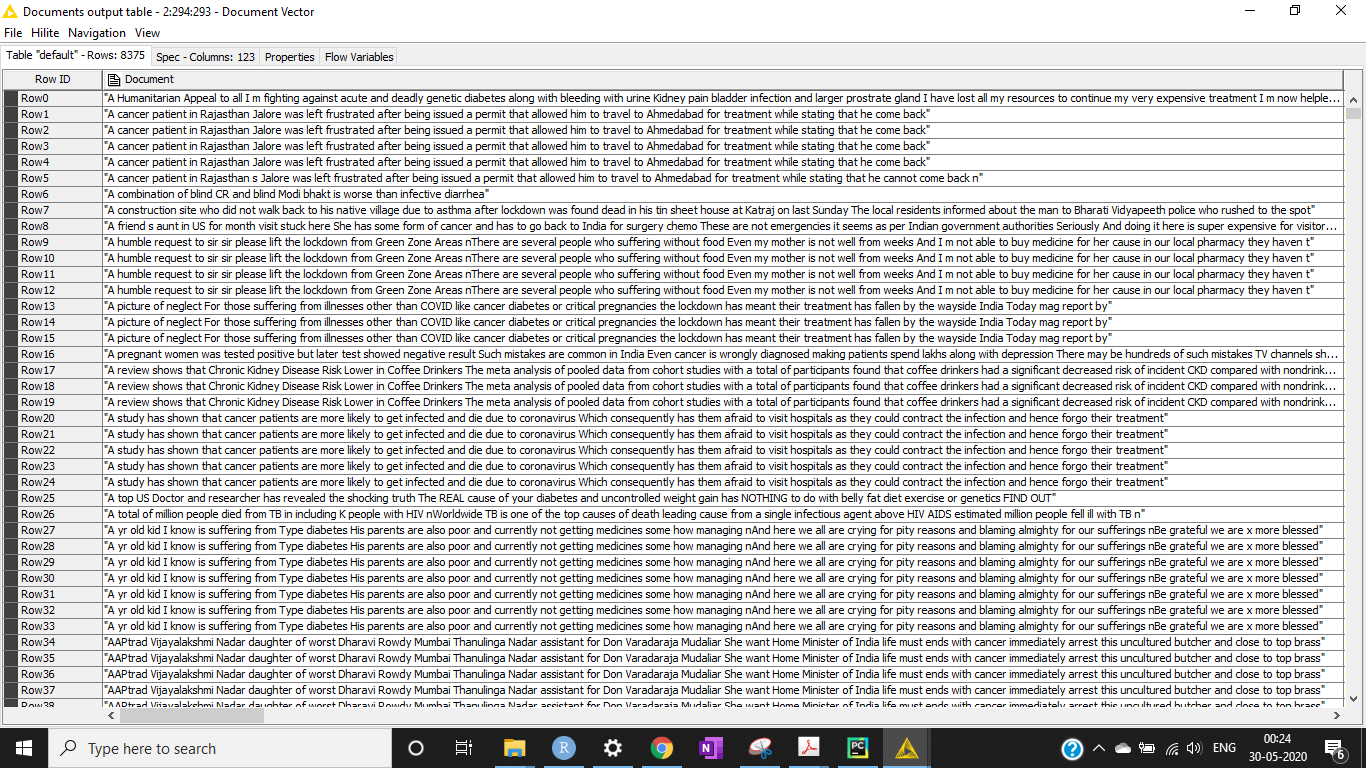 I have only 2 columns in my dataset - Data and Category. My first 1000 rows are the training model but because of this sorting, I'm unable to train the TOP 1000 rows using partitioning and decision tree.
It is really urgent and I'm unable to figure out an alternative way to solve this problem.