Good day friends
does Analytics create logs? If so, where do you leave them stored?
Thanks
Hi @lizardovanegas , by default, the logs are in:
knime-workspace\.metadata\knime\knime.log
It should tell you exactly where the log file is located when you start Knime. Look at the Console window, something like this will appear:

You can also view the logs inside Knime: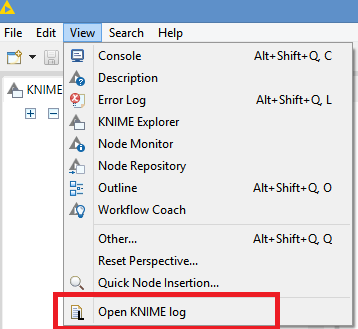 Go to View -> Open KNIME log
This topic was automatically closed 7 days after the last reply. New replies are no longer allowed.