I installed "HCS Tools" of "community nodes" in KNIME 4.6.0, but "Dose Response" node didn't work correctly.
The error message is here,
Configure failed (InaccessibleObjectException): Unable to make field private java.lang.String java.text.AttributedCharacterIterator$Attribute.name accessible: module java.base does not "opens java.text" to unnamed module @2c883ca2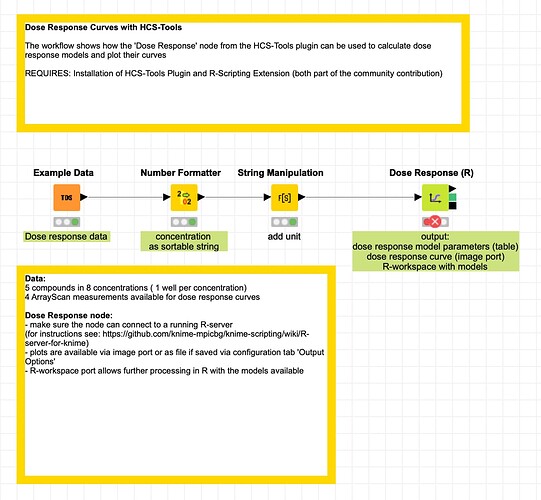 however, R Server was running and another R node was working properly.
Dose Response is working with KNIME 4.2.3 in the same environment.
I assume that the Dose Response node does not work properly with the KNIME 4.6.0 version.
I would like to know if there is a solution.