Hi,
Here's my problem. I want to create an excel file in which there's a sheet per every column in the source table, in each sheet i'll write the result of a group by node that iterate for every distinct value in my attributes. Let's explain it better. Let's say I have a table that looks like this:

I want to have per output an excel that looks like this: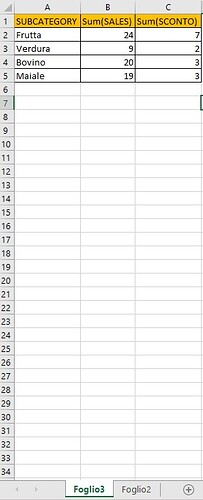 For creating a different sheet for every category, I know it's a simple loop like this:

Now I'm stuck. How can I parametrize the different columns so I don't have to do a metanode for every column, repeating this flow? I don't really know what nodes to call, I think I have to do a loop that involve creating a list that contains all the column name in the table, but I don't know if it's the right call and what to do next. Can you please help?