Hello guys,
So I've been trying to download an Excel file from the Internet:
http://www.nbrb.by/engl/statistics/reserveAssets/IntResAssIMF_En.xlsx
I've added the Excel Reader node to my workflow, but it says weird things: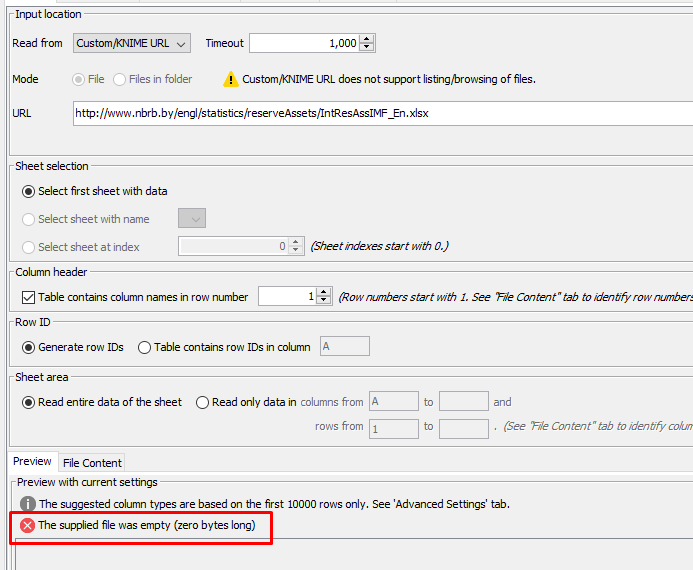 Everything's fine when I try to download the file manually.
What's wrong? Should I use another node? Which one?
Thank you in advance!