Hi all,
I would like to build a component with a dynamic single selection configuration.
I want the Possible Choices of my Single Selection Configuration to be based on a column contained in a table. This table is the output of a shared metanode nested within the Component (and used in other workflows). For a demonstration purpose, I replaced it with a table creator in the example I share below.
I write the values of that column in a variable which I later use in the Single Selection Configuration node's configuration.
My issue is that, if I import the shared Component in my workflows, the list is empty at first.

I have to run it once to have the list populated.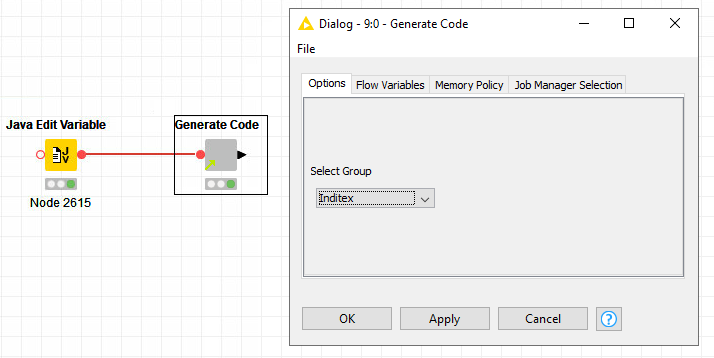 Since the content of my table evolves, i would like to avoid hardcoding the list.
Is there a way to not need to run the component once without hardcoding ?
Dynamic_Component_Configuration.knwf (33.7 KB)