I have a large file where I would like to output multiple XLS files, one file per customer with that customer's name and YYYY-MM as the filename.
I have this quick workflow where I use a grouploop to start grouping customer by customer, and a string manipulation to make the filename. I then have that filename variable set as a flow variable. I'd like it to then write the individual files, only I cannot get the dynamic file naming to work. Am I using the loop correctly? This is my first time looping in KNIME.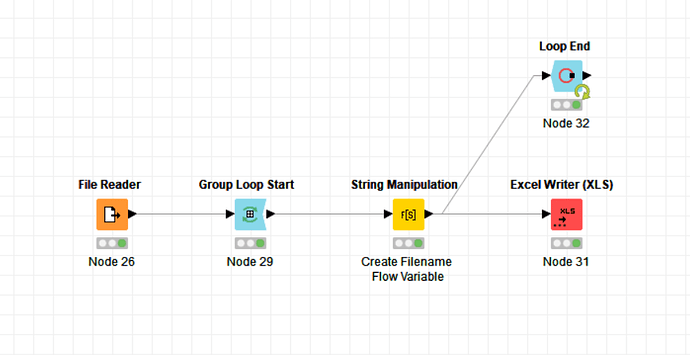 I get this error, that the filename must be absolute, when I try to use the flow variable to name it. How can I save it locally on my computer? I tried adding a path on my computer to the filename flow variable in the string manipulation, but that gave a ton of errors. Thanks in advance for all of your help, Eric.