Hello!
I had to roll back from v4.7.1 to v4.6.5.
In the newest version, the Table editor has the option to suggest with a dropdown menu the values of the columns as shown in the following screenshot (button "Use domain of incoming table"):
My problem is that with the older version, it seems that this option is not available as you can see in the second screenshot:
Is there a workaround? This is a basic need for the UI of my workflows
The workflow nodes: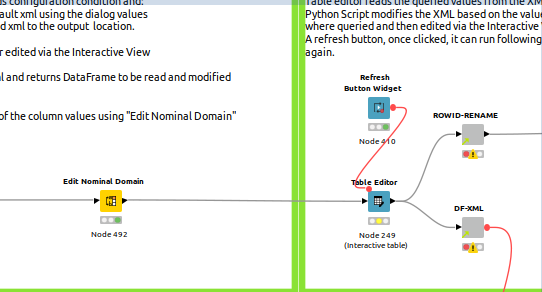 Basically, I want to suggest Both False and True to the user in a dropdown menu something I could do with v4.7.1
Thank you!