Hi,
I was hoping someone could help me with this strange behavior. I have configured several workflows in my server so that I receive a notification when the flow fails. Here is an example of how I configured the scheduled execution: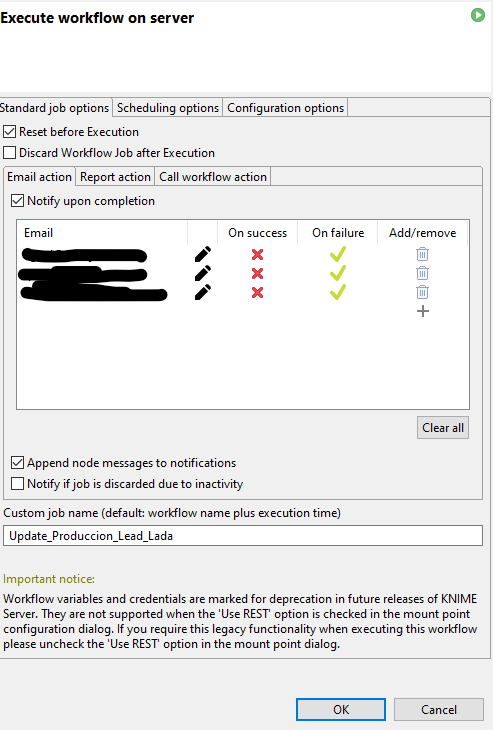 The issue is that I started receiving a lot of emails, but the thing is that the email says that the flow executed successfully, although the subject of the email says that it was discarded because of inactivity. Is there way that I can make sure the flow will not be discarded due to "inactivity"? Is there a way I can avoid receiving email notifications if the issue is inactivity?

P.S.: The node that is running has a Python script that processes a lot of information; could it be that the flow spends a lot of time in the same node that it thinks it is inactive and ends the execution?
P.S.S: My Knime Analytics Platform is 4.1.0 and my server is 4.10.3