Hi all,
just updated yesterday KNIME to version 4.3.1…
but nothing changed with the embedded Chromium 83 browser …
In mac platform ( macOS BigSur 11.2 on INTEL MacbookPro ) it, not every time fortunately , often crashes opening javascript visualisation (Plotly charts for example but not only )
If I try to set more recent external Chromium in preferences i get this error (see screenshot )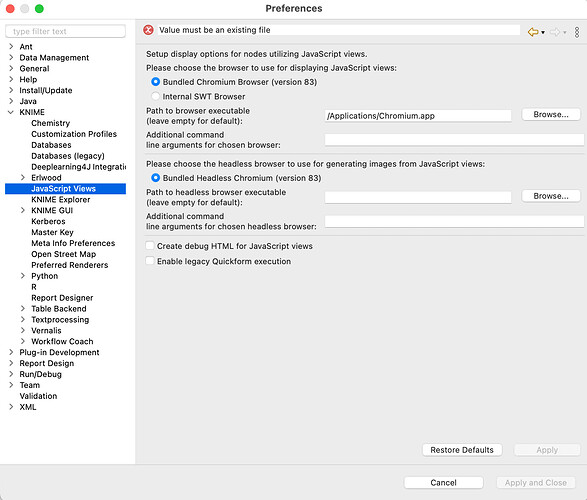 I understood that this could be an issue related to Eclipse but never changed since the release of KNIME 4.3.
May be I'm doing something wrong??
Is it possibile to change the embedded version? o choose an external one?
many thanks for any suggestion