Hi team,
I am stuck at "Encountered loop-end without compatible head!" error. Can some please let me know how I can resolve this error?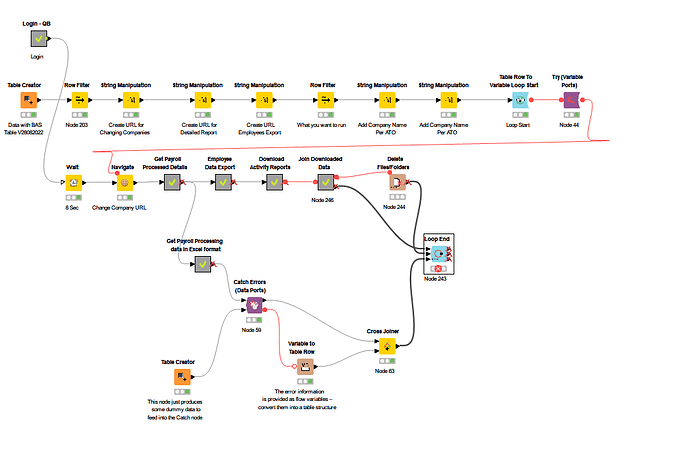 I think it's happening because of the Deleted Files/Folder node, but I am not sure how can I resolve this or it could be because of try variable ports. I am not sure where to look at for this error and then resolve it.
All the workflow if executed manually are working fine but when they are connected to loop end in the end it is giving an error.
Thanks
Ankit