Hi
My goal is to divide a file data equally. For instance in attached workflow I want to divide it into 3 files with following conditions:
each file will have equall parts of rowes in this case group by months
I want as equaly file as posible
I want to use all date so that nothing will be left - everything has to be assingned to worker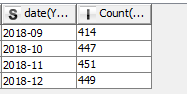 I have 4 months that I want divide them to workers so everyone will get equall part of september, october, november and december.
equally divided file.knwf (178.3 KB)
Now I stuck on divided part: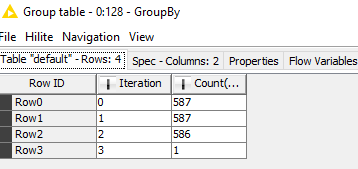 I have only 3 workers and in this case it gives me 4 parts.
So the main problem is to divide it equally and to specified number of files in that case 3.