Dears,
I have imported workflow, changed it and I have tried to export it, but then the below error occurs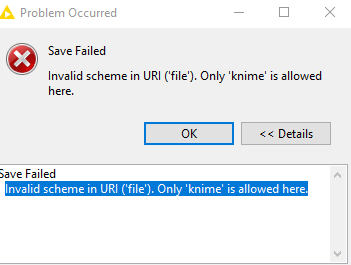 Hi there @jedrek,
guess workflow is still just a temporary copy so you need to save it first. There is yellow annotation in the top of workflow which advises you how t proceed.
Br,
Ivan
Hi @jedrek,
glad to hear that. There is a solution button hidden behind 3 dots in bottom right part of each reply so you can mark answer as a solution. This helps community (welcome btw) as other users find solution sooner

Br,
Ivan
This topic was automatically closed 7 days after the last reply. New replies are no longer allowed.