Hi,
I am trying to execute a logistic regression model with a binary response variable and 16 categorical variables with different levels and 1 numerical variable which is normalized. The data has 850,000 rows. I have only added the 17 variables which has given a proper model in the other software ®. I have checked that there in no missing values in the data.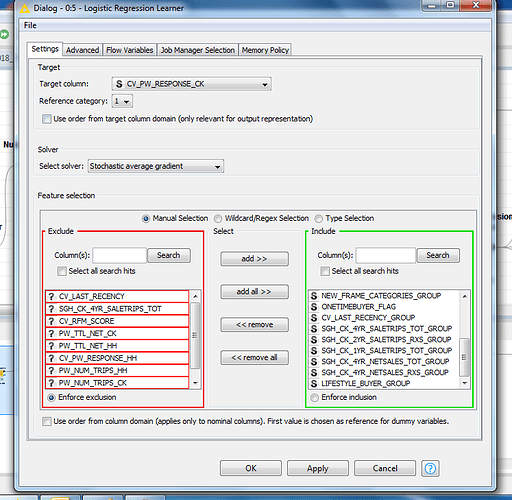 Error and warnings. The node executed till 91% and then failed with the following warnings and errors-
WARN Logistic Regression Learner 0:5 The covariance matrix could not be calculated because the observed fisher information matrix was singular. Did you properly normalize the numerical features?
ERROR Logistic Regression Learner 0:5 Execute failed: Cell count in row "Row1" is not equal to length of column names array: 6 vs. 3
There is just 1 numeric variable and it has been normalized. I am not sure how the error message can be decoded. Thanks a lot for the help.