Hello everybody,
we use a KNIME server small license with the KNIME executor version 4.9.0.
It was been updated last week from a former version.
But now everytime we want to open a job in the standard KNIME GUI, to look were are the problems threw executing or which node is currently working we get an error message: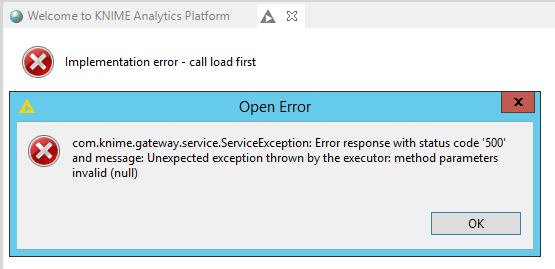 It doesn't matter if the job has finished the execution or if it is currently running.
Somebody knows what the message means and how i can handle it?
best regards,
Carfisch