Hello all,
I have put together a component in my KNIME workflow that allows the user to select a specific date in the interactive view, whereupon all relevant line charts are updated. For the selection of the date I have used the node "Nominal Row Filter Widget". The component works fine, but the problem I have is that when a new date is selected within the interactive view and I click on the Refresh button, the following error message is displayed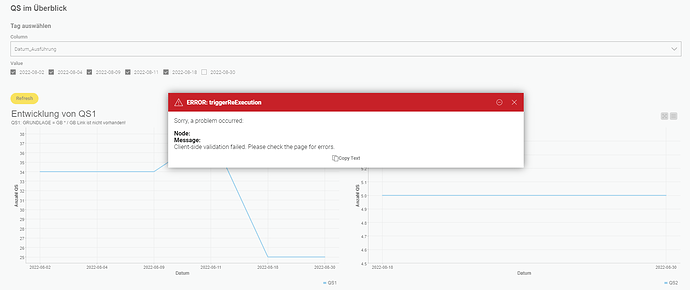 However, if I select the date in the configuration window of the "Nominal Row Filter Widget", the update works without any error. Does anyone have any idea what the problem could be?
I would be very grateful for any feedback.
Best regards
Hamza