Hi all,
Tried running a regression with the XGBoost Linear Ensemble Learner and encountered a strange error.
In the node settings, had selected CoordDescent and Thrifty using the Booster drop-downs: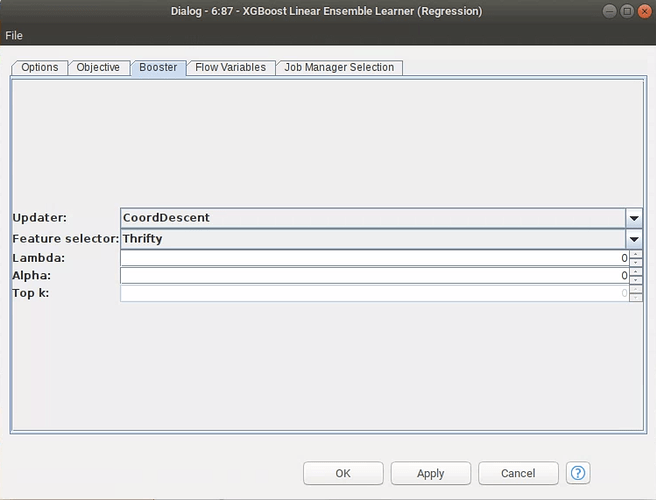 However, got an error which appears to indicate that there's a typo somewhere in the code of the node (i.e. error references "trhifty" even though selection was for "Thrifty"):


Hoping someone can shed some light on this, and/or let me know how to get this to run successfully.
Here's the workflow:
XGB_Linear.knwf (80.1 KB)
Thanks!