i have tried several times to install text processing extension, but every time i get same error result.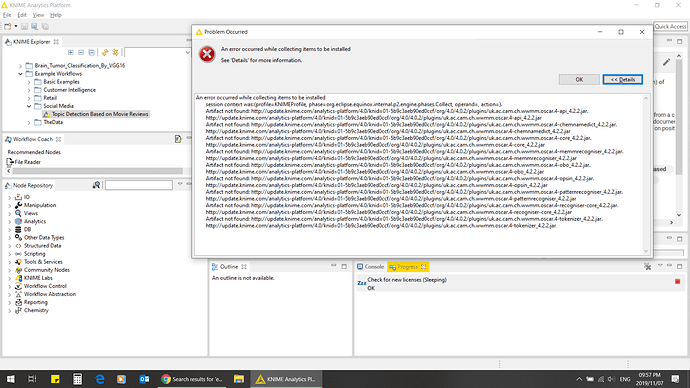 Hi there @jalilsh,
welcome to KNIME Community!
Are you behind a firewall? Check this topic. Different extension but same applies

Br,
Ivan
Hi Ivan,
thanks for your reply. I have installed successfully several extensions before with same settings on my laptop. But now for "textprocessing" I get this error.
just to be sure, i installed the "KNIME machine learning interpretability extension" without any problem but the same error occurred for "textprocessing".
i guess there should be a conflict between KNIME and the extension provider.
appreciate your help
BR
Jalil
Hi Jalil,
think KNIME is extension provider so hopefully there is no conflict

This is the update site for this extension: http://update.knime.org/analytics-platform/4.0. You can check if you have it enabled but guess you do. You can try installing it from Local Update Sites.
Also I searched a bit on forum and seen there are couple of topics which include installation issues with it. Solution are different so might wanna take a look at those topics.
Br,
Ivan