Hello all,
I'm facing some issues with my Excel Reader Node. After resetting one of my workflows, the settings for the xlsx-path have disappeared. After specifying the path once again, the node won't load the data table. When clicking OK I get the following error message: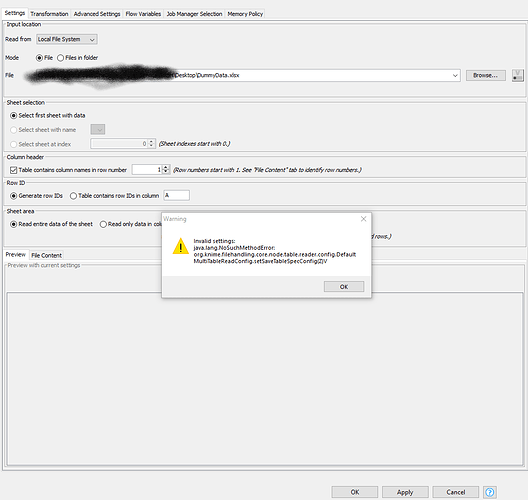 Can anyone help out how to solve this problem?
Thanks a lot in advance!