Hello! Recently we've updated depreciated excel reader nodes with the new ones but came across strange behavior and data inconsistency. Only reader has been updated from the below WF:



In the old nodes, we used sheet selection: select first sheet with data. Now this is not possible as we have wrong values. If we will pick first sheet with data, values are incorrect.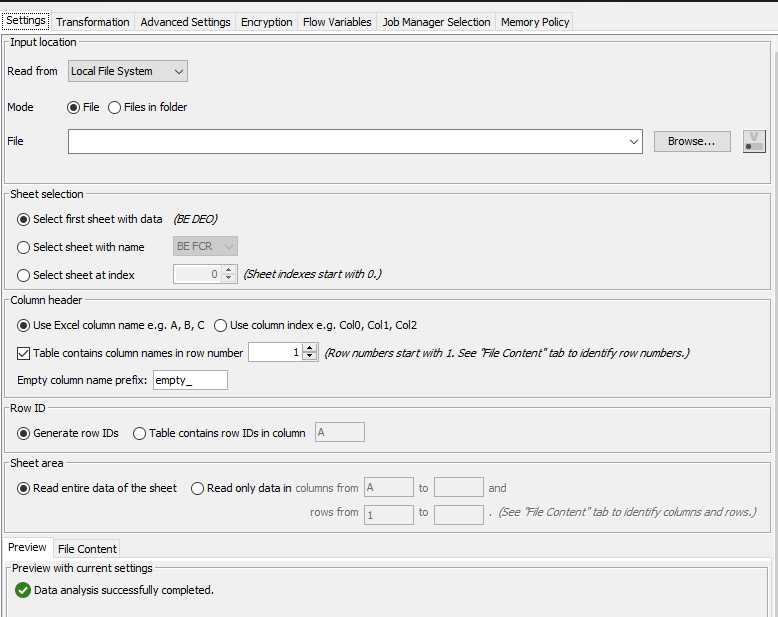 Example value sales 2,939M > wrong value:

We get correct value if sheet with name BE HCO is selected:
Values sales 1,981M > correct value

We can't find out what is causing this inconsistency, sometimes also changing start with sheet (random picking) will result in wrong value and node is like "lagged" > means wrong value will remain in node until we do second reset. WF was inherited and Knime recently updated from 4.3.X to 4.7.1. I can provide more details on topic, please let me know. Thank you!