Hi everyone, I am trying to append several sheets into an Excel file, but there is an error while trying to execute the workflow:
ERROR Excel Writer 4:776 Execute failed: org.apache.poi.openxml4j.exceptions.InvalidFormatException: The part /xl/worksheets/sheet2.xmu does not have any content type ! Rule: Package require content types when retrieving a part from a package. [M.1.14]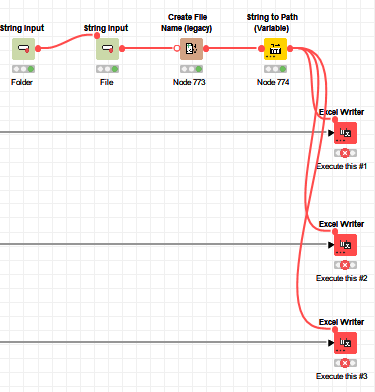 Surprisingly using the old excel node called Excel Sheet Appender I can execute the workflow.
Excel Write Sheets sequentially.knwf (54.1 KB)
Thanks in advance