Dear all
Could anyone write me how to implement KNIME work-flow in executable mode? There is limited information is provided in the FAQ. It would be nice if someone tells me how to submit the jobs and get the result and some useful comments
Basically, I have two workflows in the same folder.



Actually i don't know to run the workflow in mode batch
Whenn i try to run this Command in the cmd knime -nosplash -application org.knime.product.KNIME_BATCH_APPLICATION -workflowFile="Automatically_Hiliting_And_Generating_Roche_Report_V3.zip"
I got this Error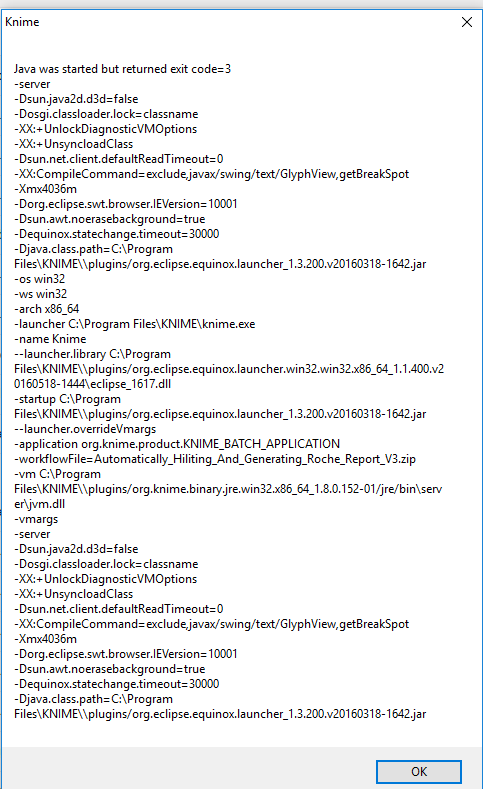 Best regards