I have workflow1 that gets some data and adds the current timestamp as a single row during execution. I create another workflow (workflow2) that takes output of workflow 1 and keeps appending the rows and saves it to a table file via table writer.
Each execution of workflow2 calls the table via table reader appends the row from workflow1 and saves it.
I would expect that the timestamps would change every time I execute workflow2, since it is supposed to call workflow 1 and assign the current timestamp. (i tested executing every minute or so).
Workflow1 take about a 30 seconds to execute so it takes a while, however every time I execute workflow2 it occurs instantaneously. It just seems to take the last stored data from workflow1 and append to the table. When i manually executed workflow1, it then took the new timstamp.
Could someone point out what I am dong wrong?
Workflow1: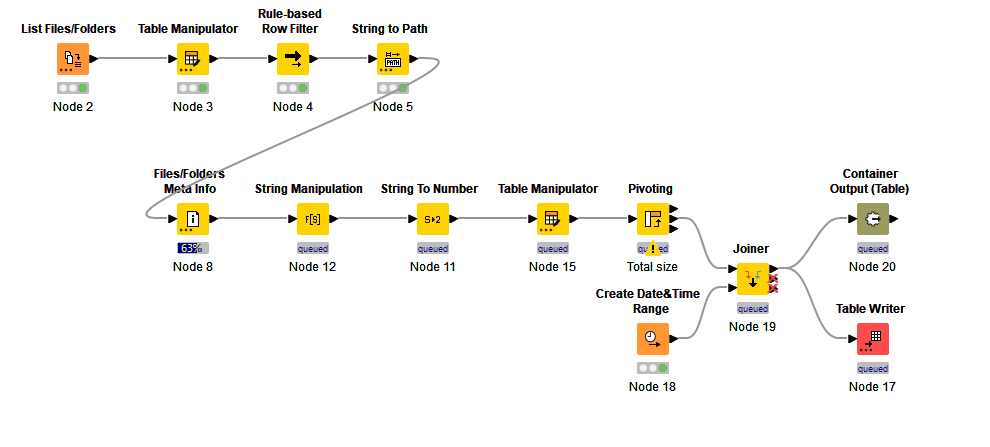 Workflow2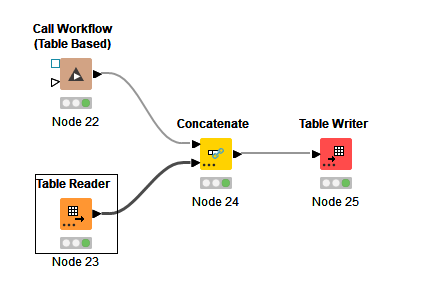 Output