Hi @Iris,
I am trying to run the Database Connection Table Writer, which creates a temp table for my selected data. Here's how it looks like: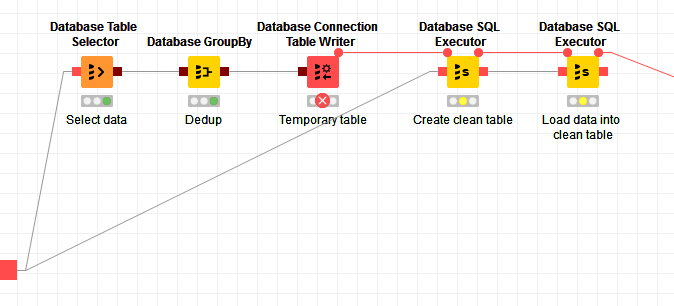 The 'Database Table Selector' is selecting a set of data from the hive database table on Hadoop, which then gets grouped by in the 'Database GroupBy' node. I want the grouped data to be stored in a temp table which should get created through the 'Database Connection Table Writer'. This is how it looks like: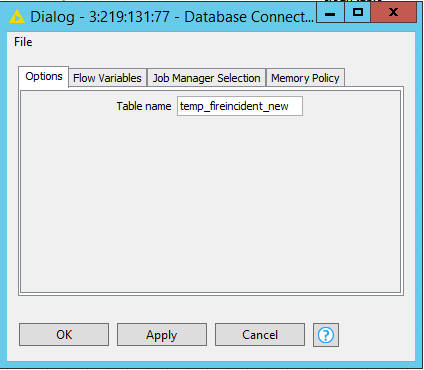 It throws an error in this particular step which is:
Execute failed: Error while processing statement: FAILED: Execution Error, return code 2 from org.apache.hadoop.hive.ql.exec.mr.MapRedTask
I have similar workflows for other tables in the database and it is running fine for those. Could you please help me with this?
Thank you,
Radhika Maheshwari