I have a Knime workflow that works perfectly fine through the GUI.
But when i do a command line execution, I keep getting the exit code 4 error: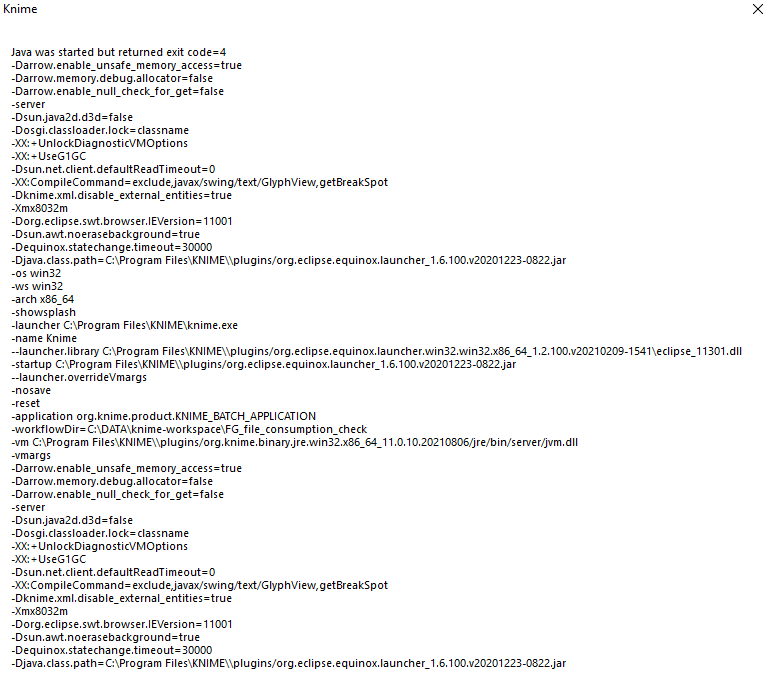 This is my command line execution code:
knime -nosave -reset -application org.knime.product.KNIME_BATCH_APPLICATION -workflowDir="C:\DATA\knime-workspace\FG_file_consumption_check"
I understand that Exit code 4 means there was an error during execution.
This is my original KNIME workflow:


By process of elimination, I rand the command line script after removing each node 1 by 1 from the end. I found that if I remove the R nodes then it executes successfully.

Is there any way to make the command line execution work with the R nodes? I'm trying to automate the execution, and I don't want to keep opening KNIME manually and executing the workflow.
Any insight would be appreciated!
Thank You