Hi
I have a dataset which contains Year, Month and Price. I want to create time series forecasting workflow using exponential smoothing method


I have added my workflow screenshot.
I am using simple exponential smoothing from moving average node
After applying this I am not getting forecasted values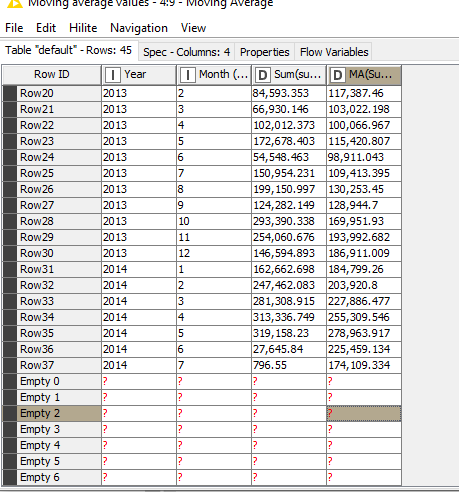 Please anyone help me to solve this.