I want to convert by the way of "External Tool (Labs)" node each PDF files stored inside a directory by using poppler Open Source converter "pdfimages.exe" and read all the generated pictures (PNG files) to make OCR on the pictures files.


The first node create the list of all the PDF files:


I want to execute poppler converter on each PDF files (read from the table created by the "List Files node") to convert these PDF files to pictures (PNG) files.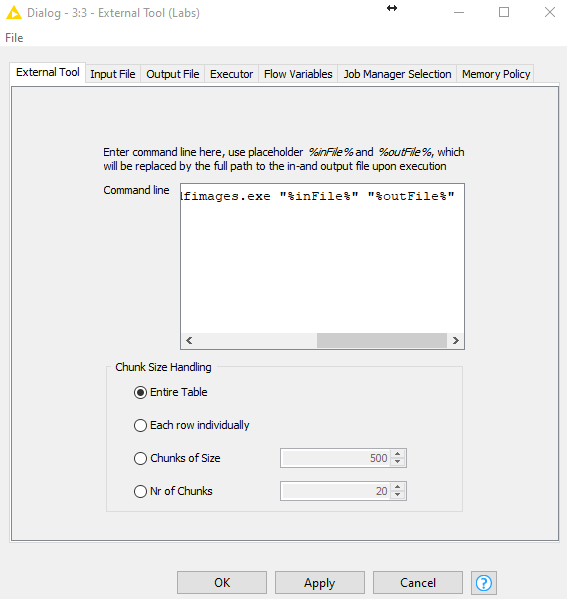 The "External Tool (Labs)" node show me the error:


Is it possible to run these kind of workflow and how can I transfert input PATH to the external pdfimage.exe?