Greetings!
I want to extract the last few words from sentences of varying length.
I have looked at the forum and I found this closed thread (see below), but it only dealt with the last word instead of the last few words. In my case I am looking to extract the last 2 or 3 words. I don't think the Column Aggregator (as mentioned in that thread) has such configuration.
I am thinking I can use the column filter node, but that would require the table to be rearranged (Please refer to the attached image)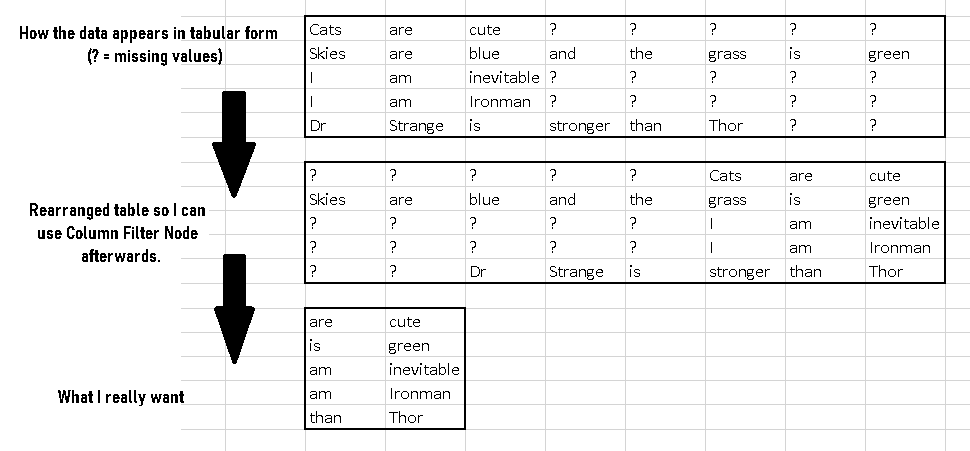 Would appreciate some help with this.
How do I do the table rearrangement? If I am to rearrange through Column Resorter Node, it'll affect all rows.

If there are other ways to work around my idea without table rearrangement, please share. Thanks!