Hello! I am a newbie here doing research on twitter data.
I am using twitter API and using Twitter Search node for several words, but the number of tweets which I am getting in the form of result are limited (in between 65-75). In below picture, I have added word "Technology" in Twitter Search and I get the result (in the form of "Tag cloud" and "Excel Writer XLS"). In sheet, you can see that the SUM (TF abs) is maximum 64. I want this twitter search or my result in thousands of tweets but unable to do that.
Any help would be really appreciated.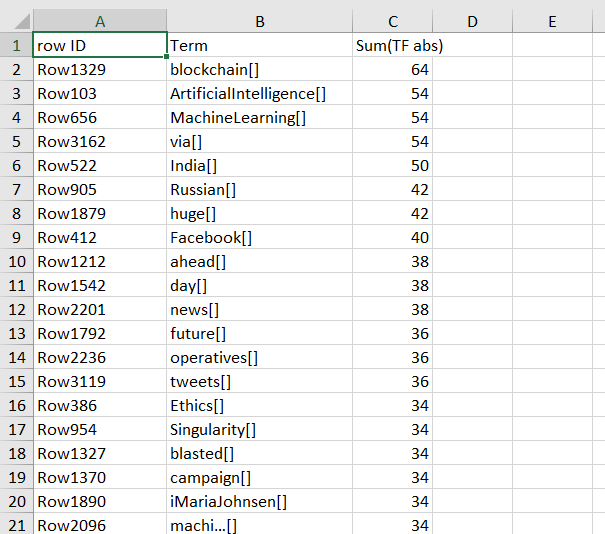 Regards,
Rashid