Hi there,
I am searching for something similar as in the post:
I want to do feature selection and at the same time make use of prior feature selection results. I got a table with previously excluded features as column headers. I tried to group them and convert them into a variable:

and use it as a workflow variable input in the feature selection loop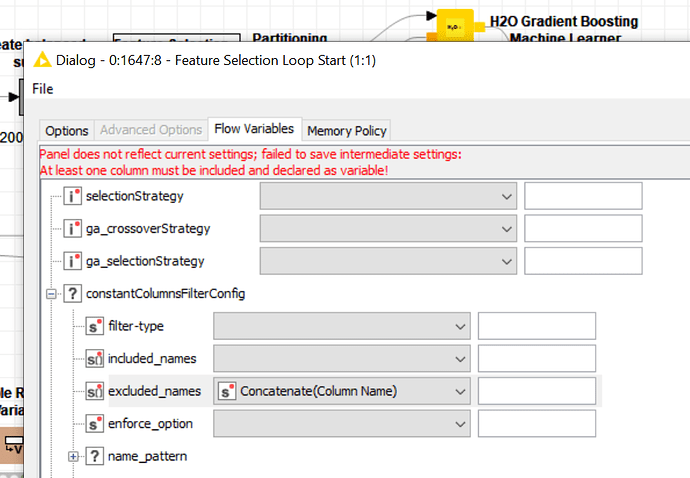 but that didn't work. Maybe because (the symbols indicate it) the variable datatype does not match.
Right now I solved it by using a reference column filter and just input those filtered columns into the features selection, but as far I understood it correctly, those are two different things.
All the 'excludes' in the feature selection loop are static features, in terms of they are used for every feature selection, but not permuted. (This is what I want).
All filtered elements are not used at all (not even seen as static features), therefor any correlation which comes just with the combination of those static variables does not show up in my model.
Do you have any ideas on how to fix this?
Thanks a lot!