Dear Knimers,
a friend of mine has been taking notes of animal sounds that he hears during the day. Unfortunately, he is a bit of an oddball and he has no watch nor a smartphone, so he doesn't know the exact time. But writing down the general time of day is good enough for him: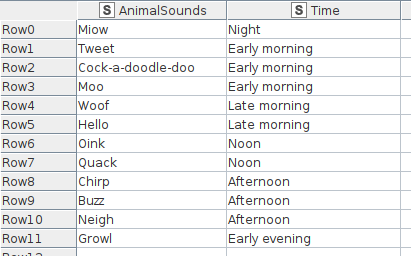 My friend distinguishes between the animals that make an "o" sound and the ones that do not. He finds the Rule Engine a bit too complex, but he has an easier solution: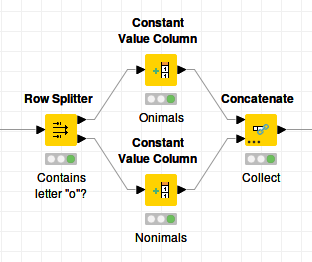 It works, but… uh-oh! The order is now messed up.
But hey! There is a Sorter node. Just sort according to the row key. Problem solved! Or… is it?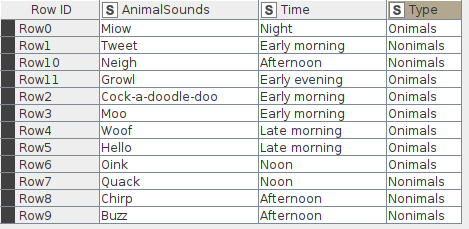 My point is, I don't know of an easy way to use the default row IDs to return a table to its original order. In the extremely silly example that I give above, I would have to make a new Integer column containing row indices and sort according to that. This is quite cumbersome; look for example in the more realistic example that I gave in the past:
https://forum.knime.com/t/feature-request-generic-if-else-no-low-code-solution/26219/4?u=aswin
Therefore I suggest adding a "Natural ordering" (or whatever the technical term is) option to the Sorter node.
Best
Aswin